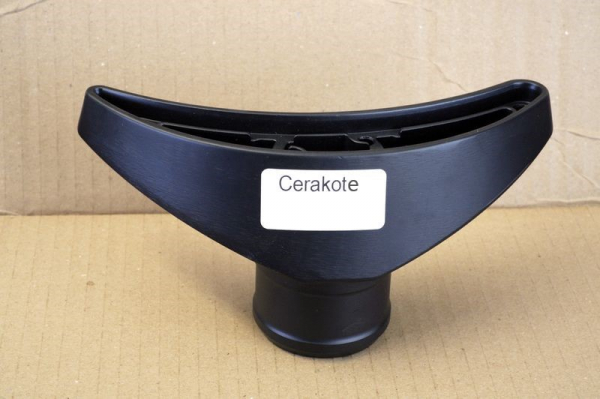 Cerakote Surface Finish
Cerakote is a ceramic based wear resistance and corrosion protection zinc, and aluminum die casting surface finish used primarily as a metal surface protectant. Cerakote surface finishes increase the hardness of a metal surface while improving impact strength and resistance to chemicals, corrosion, and wear. Cerakote is often a surface protectant for firearms and other high-quality metal surfaces.
Precision Cerakote Surface Finish providers
With over 75 years of experience, global resources, and ISO Certification, SKS provides precision cerakote wear resistance surface finishes for zinc and aluminum die-casted parts. Our cerakote corrosion protection finishes offer outstanding protection against chemicals and wear.
Contact us for more information regarding our premium cerakote surface finish options, or call us at 510-523-2541 to speak with an expert. SKS is your trusted source for premium cerakote surface finishes for high-quality aluminum and zinc metal parts.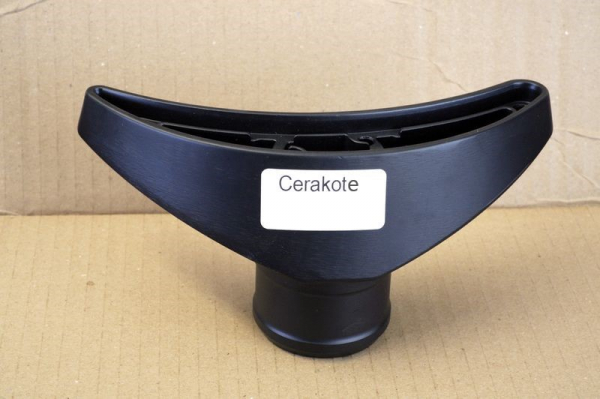 Cerakote Surface Finish Advantages
Since cerakote is a highly specialized surface protectant, it outperforms all other types of surface finishes when applied to firearms or any other metal object. Direct benefits of cerakote surface finishes include:
Enhanced wear resistance
Outstanding corrosion resistance
Excellent chemical resistance
Reduces friction
Protects against scratches and scrapes
Impact-resistant
Cerakote Surface Finishes for Your Industrial Application Needs
Cerakote surface finishes are ideal for all types of firearms. The application's coating and curing process will deliver enhanced protection for decades, providing unprecedented results. Cerakote surface finishes are not only exclusive to firearms. These premium finishes can be used in nearly any industry to provide advanced protection for your parts. In addition to firearms coating, SKS provides direct cerakote wear resistance protection to the following industries:
Additional Surface Finish Options
At SKS, we also provide several other surface finish options for your aluminum and zinc alloy die casting part needs. Our various surface finishes can be used to provide several different types and levels of protection. We offer the following cosmetic and protective surface finish options:
NCP (comply with RoHS requirement)
Impregnation (for sealing surface porosity)
Contact SKS for Wear Resistant Cerakote Surface Finishes Today
SKS Die Casting is your proven source for high-quality cerakote surface finish products.  Contact us for more information regarding our premium cerakote protective finishes for aluminum and zinc alloy parts, or request a quote for direct pricing today.