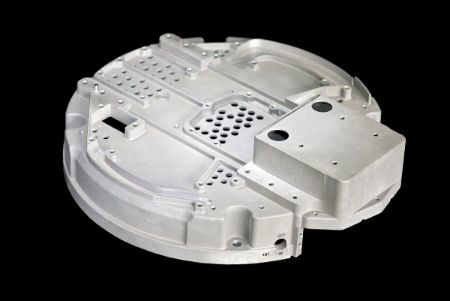 Custom Die Casting Services
Die casting is a versatile process that produces engineered die cast parts through a forced high-pressure method of forcing molten metal into molds built from high-grade steels. Die casting can be produced in nearly every conceivable size and shape. It provides the freedom to design intricate configurations that meet the functional requirements of the component.
SKS is your preferred source for precision aluminum and zinc die cast parts and components, providing in-house design and engineering solutions for your tool and die manufacturing needs. Contact us to learn more or request a custom quote today.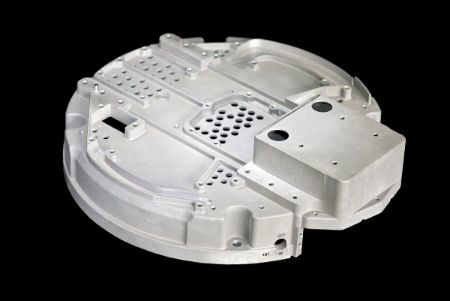 Die Cast Part Advantages
Die casting creates die cast parts with complex shapes and intricate designs at a price point that doesn't break the bank. Some of the most significant benefits associated with die casting include:
Advanced production speed
Accurate dimensional stability
Tight tolerances
Variable wall thicknesses
Fast production times
Reduction in scrap
Extended tool life
Custom Aluminum & Zinc Die Casting Service Options
SKS provides aluminum and zinc alloy die casting services to meet your project specifications. Our experts will assist you in determining which process is best for your application requirements.
Aluminum Die Casting Service Advantages
Aluminum is one of the most popular construction materials in existence. Aluminum's beneficial features allow it to be used for various industrial applications. SKS can provide custom die casts for 380, 360, 390, and 413 aluminum alloys. The advantages of utilizing aluminum for your die casting needs include:
Lightweight
Good corrosion resistance
High strength-to-weight ratio
Increased dimensional stability
High thermal and electrical conductivity
Zinc Die Casting Advantages
The mechanical properties of zinc alloy die castings at average temperatures are superior to sand castings of grey iron, brass, and aluminum. Zinc die castings are much stronger, tougher, and more dimensionally stable than injection molded plastics. The reduced cost and improved properties have made it an ideal replacement for iron, copper, aluminum alloys, or plastic parts. Additional benefits of zinc die castings include:
Excellent impact strength
Enhanced toughness
Good strength
Increased dimensional stability
Die Casting Process Options
SKS offers cold chamber die casting in place of hot chamber die casting for projects that utilize low melting point alloys. Both processes are described below but the cold chamber die casting process is ideal for metals with high melting points and corrosive properties. Compared to hot chamber die casting, cold chamber die casting solves the corrosion problem by separating the melt pot from the injector components.
Cold Chamber Die Casting
Cold chamber die casting machines are used for aluminum or zinc alloys with high melting points or corrosive properties. Within the cold-chamber process, metal is transferred by ladle, manually or automatically, to the shot sleeve. Actuation of the injection piston forces the metal into the die. This procedure minimizes the contact time between the hot metal and the injector components, which helps to extend operating life.
Hot Chamber Die Casting
Hot chamber die casting machines are primarily used for zinc alloys, copper, lead, and other low melting point alloys. Hot chamber die casting generates faster cycling production, delivers intricate cast-in detailing, reduces porosity, and provides increased waste reduction while offering increased service life due to lower melting points.

Custom Die Casting Solutions to Meet Your Manufacturing Application Needs
At SKS Die Casting, we can perform various aluminum die casting application processes based on your exact project specifications, ensuring that your part is suitable for the environment in which it will operate. Our custom die casting capabilities are designed for manufacturers searching for unique and highly functional designs. Our experts will work with you to determine which die casting application best suits your project needs.
Why Choose SKS for Your Custom Die Casting Service Needs?
SKS Die Casting works closely with customers to explore assembly and installation solutions for their custom die cast parts and components, including those with specific assembly and installation requirements. SKS can help with such requests as: 
Cast into the components drawing specified pins.
Implement machined external threads on casting bosses.
Cast holes to the dimension of drill size for internal threads.
Install pins and/or helicoil inserts after machining.
Contact SKS for Custom Die Casting Services Today
Contact us for more information on SKS's custom die casting service solutions, request a quote, or call us at 510-523-2541, and we will gladly answer your questions. SKS is your trusted source for custom die casting services.